Upcoming Events
Accounting Club Events:
Week Of Welcome (August 25th-28th) 11:30am-1:00pm
Accounting Firms Competition (September 3rd) 5:00pm-5:45pm UC121
Accounting Firms Competition (September 4th) 12:15pm-1:15pm UC120
Tax Presentation and Discussion (October 22nd) 5:00pm-5:45pm
Audit Presentation and Discussion (November 5th) 5:00pm-5:45pm
Let's Discuss Finances (November 18th) 12:20pm-1:00pm
If you plan on attending any of these events, please RSVP using the link below.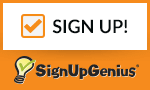 Other Related Events:
Resumé Writing Workshop for Accounting Students (September 2nd) 12:20pm-1:00pm in UC122
Accounting Career Day (September 12th) 8:30am-12:00pm in the Hoosier Room
RSVP to Career Development. Professional Dress/Suit Required.
Interviewing Skills Workshop (September 17th) 12:20pm-1:00pm in UC122
School of Business Golf Scramble (September 26th)
See http://www.ius.edu/business/golf-scramble  for more detail; student players register by contacting Cheryl Young at young24@ius.edu or (812) 941-2325
On Campus Interviews (September 29th - October 2nd)
IMA'S 15th Annual Student Leadership Conference (November 6-8)
http://imanet.org/programs_events/Student-Leadership-Conference-2014/home.aspx
Please let us know ASAP, if interested – we would love to take a group!